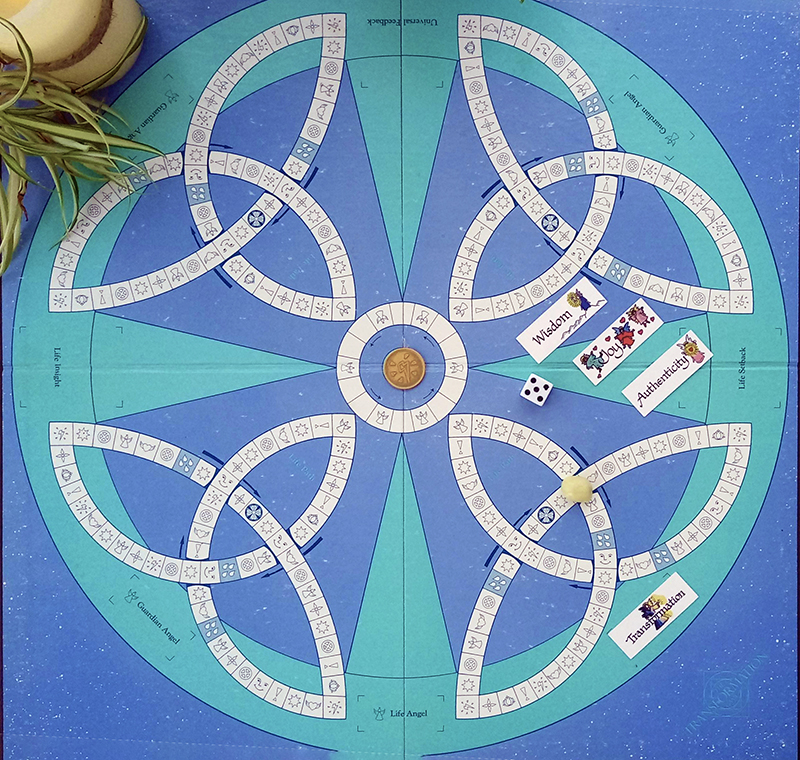 Transformation Game Facilitators Training
07
Oct
2023
-
20
Oct
2023
Take your Game experience to a deeper level.
The booking for this training will close on 12th August 2023.
A two-week English residential facilitators training run twice a year
Receive constructive feedback and support, and an ongoing assessment of your competence
Successfully complete the training and become an accredited InnerLinks Transformation Game® Facilitator, enabling you to run Game workshops professionally
Would you like to offer Transformation Game workshops professionally? Or to take your Game experience with friends and colleagues to a deeper level? If you are familiar with the Transformation Game and would like to expand your work and relationship with it, this training will give you that opportunity.
This professional course is an exciting opportunity to interact more deeply with the Transformation box Game. It gives you a thorough training in the use of the advanced rules in the Facilitators Manual, which includes expanded options for most of the squares. You have many opportunities to practice and watch facilitation in small supervised sessions. These sessions provide you with constructive personal feedback and support, and an ongoing assessment of competence. Besides the playing sessions, there are a number of sessions during the training on unique transformation game related topics.
Throughout the training, you will also have plenty of opportunities to play the Transformation Game. The intensive exposure to the Game, both as a facilitator and a player, means you can expect to be learning and integrating facilitation skills as well as engaging in your own personal transformation process.
People who successfully complete the training will be accredited by InnerLinks as Transformation Game Facilitators. Accredited facilitators will have the permission of InnerLinks to use the advanced Facilitators Manual, as well as to offer and promote workshops using the Transformation Game name and logo. These are trademarked and copyrighted and only facilitators accredited by InnerLinks have the legal right to use them professionally.
Application Information
Please email to info@transformationgamefindhorn.com if you would like to participate in this training. We'll send you the application information and booking form.
Course Fees
£2,978 (Single room)
£2,878 (Double/Shared room)
The fee includes the cost of the trainers manual, tuition, food and accommodation. Please inquire about the non-residential option if you have your own accommodation.
Trainer

Judy McAllister
Judy is passionate about people and nature and has worked with the Game of Transformation since its early days. With over 35 years experience of living and working in the Findhorn ecovillage – particularly within the Findhorn Foundation 'Development' – both spiritual and personal – has become the hallmark of Judy's work. She is an excellent gardener, cook, baker and facilitator and has worked closely with Dorothy Maclean one of the Founders of the Findhorn Ecovillage Community, for many years.