— VIsit the birthplace of the Transformation Game®
About the Findhorn Community
Spiritual Community, Ecovillage, Home for Alternative Living
The Findhorn Community is celebrating its 60th birthday in 2022. When 3 founders – Peter & Eileen Caddy and Dorothy Maclean arrived at a caravan site in north-east Scotland they had no intention to start an international community. Today it's a home for hundreds of residents from around the world, innovative businesses, ecovillage and workshop centre.
In service to our spirit, humanity and the earth we hold in common the following Principles:
Inner Listening
Work as Love in Action
Co-cration with Nature
The community has many aspects, explore them by clicking the below links.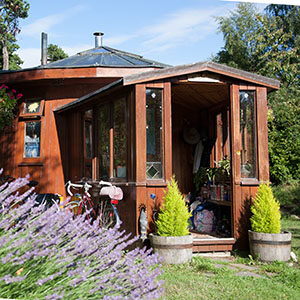 At the end of the 1980s, the Ecovillage Project at Findhorn began, contributing significantly to the development of the ecovillage movement worldwide. The Findhorn Ecovillage was designated UN-Habitat Best Practice as a model for holistic and sustainable living in 1998.
The NFA is an Association of Organisations and Individual Members who subscribe to a set of Core Values.
The main purpose for the NFA is to serve as an umbrella organisation and to facilitate and encourage development of the community.